Do you like to start an SEO agency single-handedly?
Or Already running an SEO agency?
Then this article is for you.
Being an SEO Agency is not an easy thing.
If you are also looking for an SEO business opportunity.
You have to work hard to maintain your reputation and that same time you also have to concentrate more on acquiring the new customers.
But is SEO business profitable?
There is a big scope for SEO agency and it has more than a billion dollar worth of market.
It is very easy to hear that and seems you can become a millionaire so easily.
But it is actually not as it seems.
You have to cross through a lot of hurdles to stand out. This is not a one time process.
It is like running a marathon which does not have any destination point.
So, how can you maintain your reputation apart from all the hurdles and always be the number one in the ongoing competition?
If you are a single person running an SEO agency in a freelance mode, you have to work more.
Here are some of your major challenges:
Getting result to the customer at the correct time.
Finding new resources.
Managing Multiple Projects at the same time.
Finding new customers for your business.
Here:
I am going to show you how to come over all the challenges.
I will also share the best SEO business ideas.
How to start an SEO agency?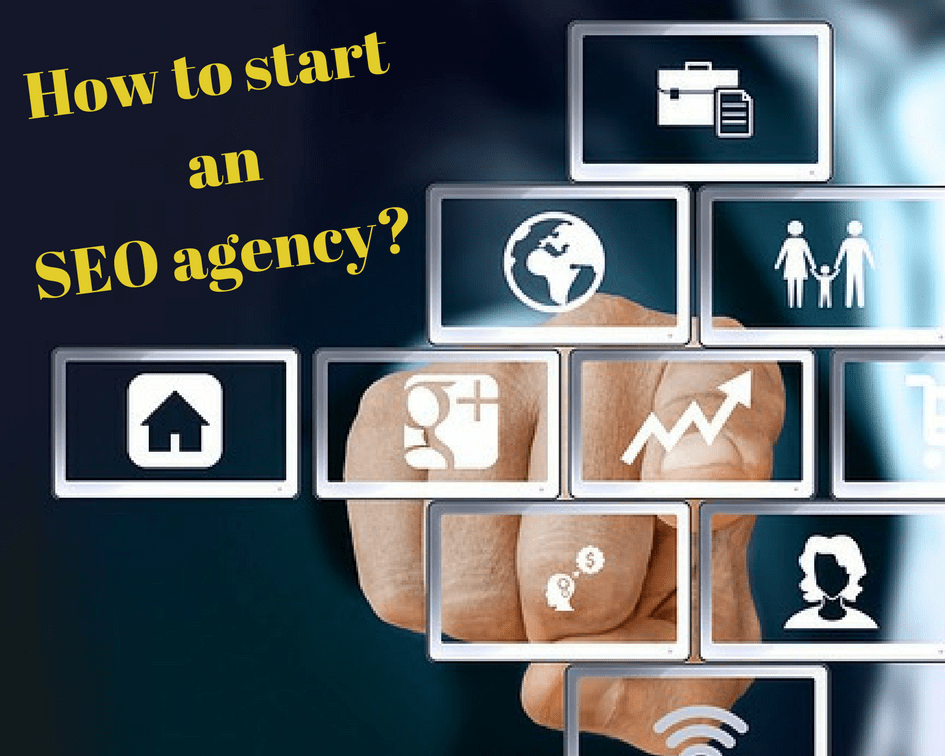 Or how to start an SEO consultant business?
Many people know SEO and have the experience to rank the websites for a client.
But:
The Main struggle is how to find their new customers.
If you are doing SEO as a freelancer, you can get a reference from your current client.
That is a good part and you can get new customers through that. But still, you can't get potential customers who are looking for you on freelancing websites.
They will ask you reduce the price and suck all your hard effort.
Since freelancing websites are a good way to find new customers looking for SEO person.
But, People who are coming to freelancing site have an aim of getting the quality service at low price.
You have to compete with a lot of people.
If you starting as a new person in the freelance website, it will be very hard for you to get the new projects.
Because people who already gained the reputation and ratings will give you tough competition and most of the time they win the battle.
If you even succeeded to get a new project, it will be a large project and expected to do at a low price.
You have to work day and night and you will be only paid less. That may be the good thing at the initial stage as you will get reputation and ratings.
But:
It is a long time process and you have to wait for a long time to succeed to get new clients when you bid for specific projects.
Still, there is big chance that you will be doing that project at low cost.
So, How to find a perfect customer who pays you according to your work?
You can get customers easily if you find where your target audience is.
The best part is the people are searching for the SEO services in Google.
You don't need to talk with a person who has the website to acquire the project.
But, you may ask, there is a lot of competition for the SEO service keywords, then how can single-handedly focus on ranking the site.
You can still rank your website for SEO service keywords.
Here is how.
There is a difference between people who are coming to a Freelance site to do SEO and searching for the SEO service on Google.
People who are coming to the freelance site already have a prior knowledge, have a good communication and prior experience in outsourcing.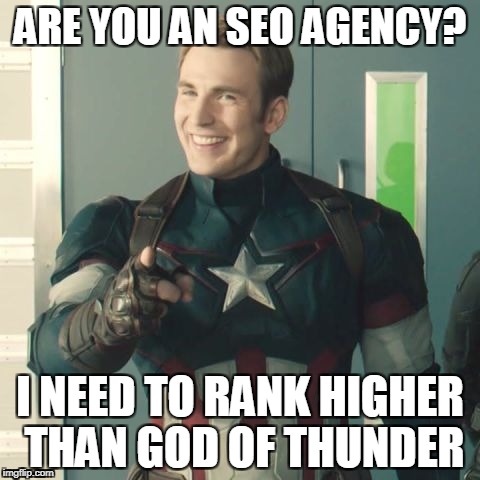 They will do negotiations and try to get a good price from you.
Most of the time they win because of the competition due to the bidding system, but this is not always the case.
Some people may end up in a deal with an unqualified person and lose their money.
It happens to a person who doesn't know the deepness of the work and the client doesn't know how to identify the person without expecting the cheap price.
But:
People who search for SEO service on Google is different. That should be the very first time they are looking to outsource their required work.
They might not know how to negotiate the price since they don't know the depth of the work.
Here, you will showcase your quotation and most of the time you win.
If you have not researched about the leaders of this field yet, click here.
I will tell you the secret behind this later in the article
People who are looking for SEO service and come to search on Google are always following a pattern.
I.e
Searching SEO agencies in their area.
You heard it right. They won't look for a company who is far away from them.
They look for SEO agencies very near to them.
It is because they want to visit the place directly to complete the deal.
It is like purchasing a TV from a showroom by directly visiting the showroom and checking the price.
They also have a lot of doubts regarding SEO, so they will clarify it by discussing with you directly.
This is your biggest chance.
Here the most of the time client will have a visit directly to your place or you will be asked to visit their place.
So, you can directly explain and the win the project very easily.
But in the freelance site, this is not the case, You only have the chat to communicate with the client.
A lot of people also contact the person who posted the project.
Based on the experience, ratings, price and based on the conversation, you will be chosen.
It is like 30 Man Royal Rumble match.
Now, let us see how to get those people who are searching for the service to contact you.
It is simple but needs your effort.
I told you people are searching for SEO agencies in their surrounding areas.
Here comes the Local SEO.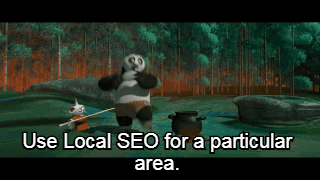 Thanks to the Google. They made it possible for people who do business in the particular area to rank locally.
The Google Algorithms, Pigeon, Hummingbird and Possum work together to give the best experience to the local user.
So, you can easily rank your site by doing local SEO focusing on your area.
Don't forget to read this article on Local SEO.
So, if you are looking to start SEO agency in Bangalore, You should register your site in local listing and make local citations.
So, that you can rank well in Google if you give a moderate effort.
A customer always searches with a pattern like "SEO agencies in Bangalore", SEO companies in Bangalore and so on.
Once you rank well, you will get the targeted customer for your business.
Here conversion optimisation plays the big role.
If you have a site which is optimised well, then you are far more ahead of your competitor.
How to Find New Resources?
So you will start to acquire new customers.
Your process will not end here. The big challenge starts only after that.
Being an SEO expert, you know that link is essential to rank the site.
Without links, you can't rank any site top on the google.
You might have some resources with you. But using the resources often build links to your client is not good.
I see many people who are doing SEO are using the same resources.
Because using the same resource is wearing the same dress again and again.
You know, there is a factor behind the power of links, the site has many outbound links more than its inbound links will pass low link juice to your client site.
So, you have to search for new resources every day. There is one way to find new resources.
But before looking into that, I would like to tell you one thing.
You have to invest in various SEO tools.
Don't miss the following source to take with you right now.
Here, I am going to talk about two tools which are essential for link building.
One is Ahrefs and other is Majestic.
Here is the Ahrefs is the number one tool and they have powerful crawler to crawl the links faster.
If you input a domain in that tool, it will show you the backlinks to that site.
Once, you find the competitor of your client site, you can find their backlinks and try to gain links from that resource.
It will increase the possibility ranking faster for that keyword.
But:
I recommend you to avoid irrelevant links, even if they are good DA and PA site.
Majestic also helps you to find backlinks of your competitor but finds links lesser than Ahrefs.
There are a lot of tools available in the market, but the powerful one is Ahrefs.
Ahrefs is not to going to entirely help you in link building process because it can only show you the links.
But making the reach out and acquiring the links is your job.
Pro tip: This guide from Backlinko will help you understand the importance of backlinks.
Now I am going to tell you the biggest solution which will help you to build powerful links without much struggle later in the article.
How to Manage Multiple Projects and show results faster?
When you started to receive multiple projects, you have to do work for a long time.
The link building process will become tougher and time taking process.
So that you will require a long time to rank your client website. But clients are always in urgency they will require you to rank faster.
The one biggest challenge is building quality links. Even if you can get your competitor's backlinks from Ahrefs, you will have to make outreaches to acquire backlinks from those sites.
You can't always mimic 100% of your competitor's backlinks if they are from powerful full personal blogs.
You will have very fewer chances to acquire those links.
You will end up in getting only 5% of your competitor's powerful backlinks.
Think that:
You have to build more powerful link than your competitors link so that you can outrank them.
But, when you are only able to gain 5% of their links, how can you outrank them?
This will make your job more challenging.
Here is one solution, that will solve all of your problems.
That is PBN:
Why SEO Agencies require PBNs
First, let me say what is PBNs?
PBN expansion is private blog networks which is same as normal blogs. Instead of expecting and trying hard to gain backlinks from third party site, you have to build your own powerful site.
So, you can give a link to your site very easily since you are the owner of the site.
To create a PBN site, you have to find a quality expired domain with good backlink profile and host it without leaving any footprints.
It is the very big topic and Udit has explained it very well here.
You should have PBNs in different categories so that you can build relevant and powerful links to your site.
So, Let me show you how to get started with a PBN.
Once you start receiving clients via Google, most of them would be small business entrepreneurs and be looking to rank their site locally.
There will be only less competition. So, your existing resource will be enough to rank the site.
After some time, your site SEO will be strong (You have to work on your site SEO too, otherwise a competitor can kick you out of the race even If you have a PBN).
Here is the help you need for the SEO of your site.
You can diversify your area of expertise and work on multiple projects from different niche.
You have to focus on some of your competitive business keywords. As you are already running the site with good local SEO, you can rank for some competitive keyword also.
But, It is all about how you build links to the site.
Check what niche you are mostly working on. Once you find the similar projects niche's, it is the time for you to build the PBNs.
Let's say, you have e-commerce websites. It is very hard to rank for an e-commerce keyword because the competition is becoming high.
It is indeed very hard for you to build links to a service-oriented site. (I am talking about the natural links from high authority websites)
So, what can you do to boost the domain authority of the site?
Here, you have to build PBNs in your niche, like tech site, gadget sites, hardware information sites, etc.
Learn to deploy your first Private Blog Network here
Here is an infographic which explains to you how to find different domains, analyzing the domain and about hosting. If you like to read the content, go here.
You can get good DA, PA site for few dollars. If you buy the domains carefully, you can buy 100 good expired domains within 2000 dollars.
But it requires patience because you need to obtain the website which is in your expected niche at the same time for the low price.
That money you spent on PBNs are investments, not an expenditure.
Think, if you have a hundred projects and more than that, How will you build links to your site faster.
The basic Links like bookmarking, commenting and sometimes forum links can be built easier.
But the contextual backlinks from the quality site is a tougher one to build. It will take time and only those links have the ability to boost up your site ranking faster.
Look:
Google is not treating all links equally. The links which are easier to build have a lesser value and the links which are harder to build has the higher value.
If you put an article on an article submission site and gain links, it will not give you any high value even though you have the contextual links from that.
Because there are 100s of people who are acquiring links from that site.
The inbound and outbound link ratio of a site also decides the link juice. If the site has too much external links with few inbound links, then its link juice will be very low.
This is the case with most of the article submission sites. They all are very well known to everyone, so everyone is trying to acquire links from those sites.
Even if you get to know a site which is not familiar to all, the site won't have the much backlinks pointing to it.
It will be known to everyone soon, so they will keep acquiring links from the site and at last, the same case happens.
So, if you need a quality backlink with a shorter time, you need to have a PBNs.
Even, if you are trying to build organic, your client won't have that much patience to see the results.
Building PBNs not easy as mentioned. There is a big chance you will leave a footprint.
Here is the 40 awesome PBN checklist created by SEO Expert Udit Goenka.
If you follow all the checklist, you will have very less chance to be tracked by Google.
The Major footprints can be avoided if you are hosting your PBNs with GoPBN. Because GoPBN almost hides all the server side footprints.
The PBN creation part is yours. Do not try spam with an intention to save the time. Then your site will be deindexed by Google.
Here the Most important things to remember while creating PBNs.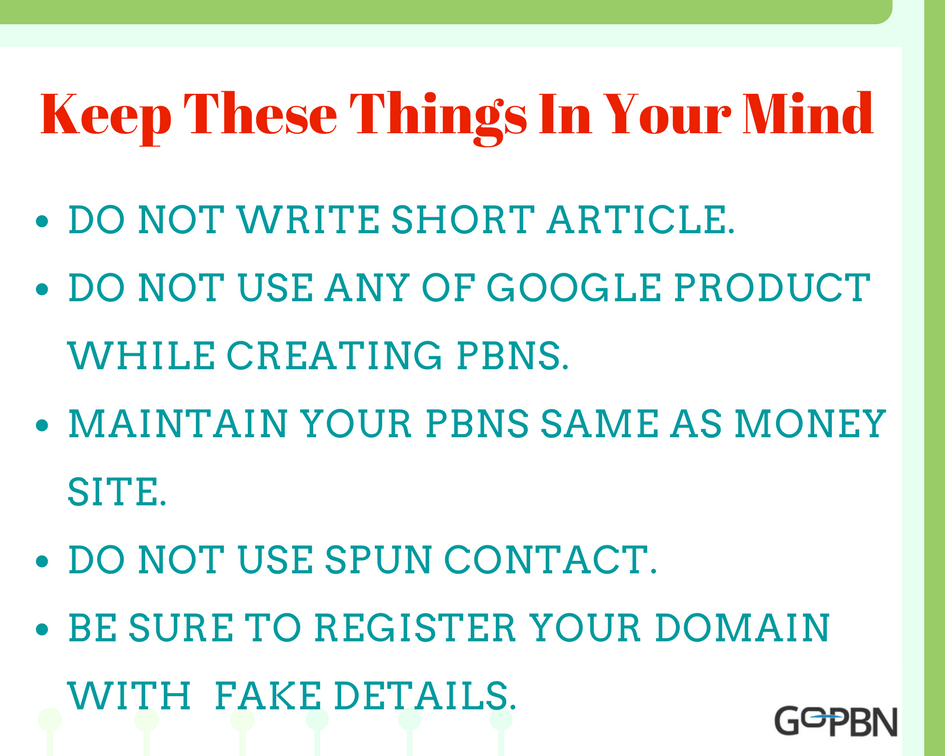 In GoPBN, you will have the following to avoid major footprints
Different locations
Different IPs
Different CMS
Hosted on Cloud
And more.
If you want to be a number one SEO agency, you have to rank the client site faster.
If you want to rank the site faster, you need PBNs.
If you like to do many projects with fewer resources, you will need PBN.
So, just start building your PBNs today.
If you still have any doubt about why PBN hosting is the new SEO hosting in 2018, Read this article here.

Conclusion
Here, you have learned
How to start an SEO agency from being a Freelancer
How to Get your customers
How to scale up your business with PBNs and Multiple Projects at the same time.
How to rank all of them faster.
If you are still thinking about buying PBNs, it means you are losing your growth.
Just don't be an SEO agency which gives a crappy result with high delay.
Just be a Smart SEO Agency which handles a lot of projects and provides results at the perfect time. So your brand will grow even more.
You will get your clients by word of mouth and you don't need to compete for projects in freelancing sites.