Do you own a local business?
If yes. Have you tried local SEO?
You might think it to be some rocket science, but it's not that hard. Local Seo is fairly easy and very profitable.
The Internet is booming each day, and there is no problem in taking help of that platform to scale your business.
Many times you find less or no competition as most of them don't care about listing your business on Google or Yelp.
Below is a beginner's guide to local SEO. This will give you a brief idea about local listing and is more than sufficient to get you started.
If you have a business, I recommend reading till the end.
Intro to Local SEO
SEO is quite a tricky thing.
Before we dive into Local SEO, let's first understand SEO and its importance.
In a layman's terms, SEO is the "art of ranking websites". As the web grew the competition on the search engines increased. Though SEO is a very natural thing, now you have to do it manually to get desired results.
Local SEO is quite different from the Global SEO. We have gone in detail with the comparison later in the post. Make sure to check it out.
Local SEO might be considered as the "art of ranking websites locally". This means that you might be ranking #1 in some areas while not at all at others.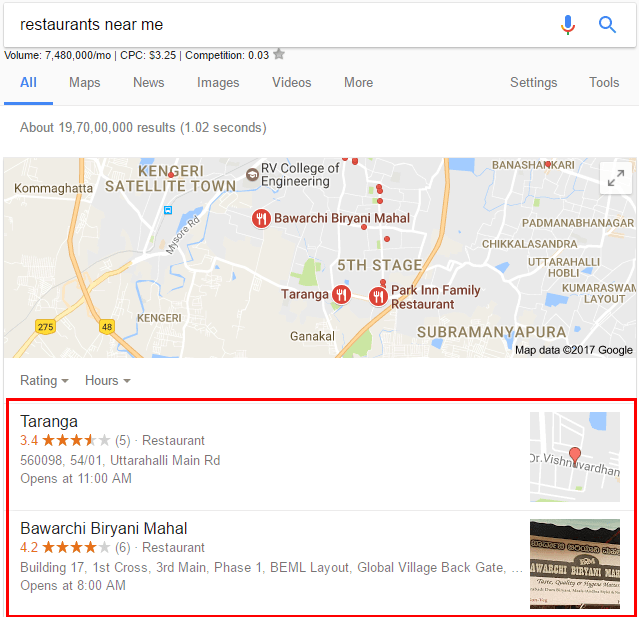 BrightLocal says –
"Local SEO is an effective way to market your business online. It helps businesses promote their products and services to local customers at the exact time they're looking for a local business."
So whenever you search for a restaurant or a parlour nearby, the results are determined by Local SEO.
According to a study –
"64% of local customers use search engines and directories as their main way to find the local business."
Hope you now "What Local SEO" exactly is.
Let's take another example to understand this better-
Assume you are the owner of a restaurant. You want to provide your service nearby (let's say 20km).
Google can help you here. A lot to be honest.
So if you invest time in local SEO, your site can show up for search terms like "restaurants nearby" etc. just for the people searching within the area. You don't want to rank for an area where you don't provide your service.
Right :).
Seems easy. Let's see the advantages.
Advantage of Local SEO
So why should you care about Local SEO? Is it worth the effort?
Yes, It is total.
Here are few advantages to convince you the importance of Local SEO-
It is easier than Regular SEO. In most of the cases, it will be easier to rank for the Local Searches than the regular one for a specific keyword.
In the case of Google Ads, your money can spend for the right searches.
It helps your business get exposure in the area you want your business to prosper.
The number of mobile devices has grown a lot in the past. It helps you get on Mobile searches which are quite important for the growth of any business today.
Google Algorithm Updates
Google releases new updates every once in awhile. These marks some crucial changes to Google's search algorithm.
These are nightmares for marketers like us. Google Panda was the scariest of all.
But because we are talking about local SEO here, so we will give special focus on Google "Pigeon" Update.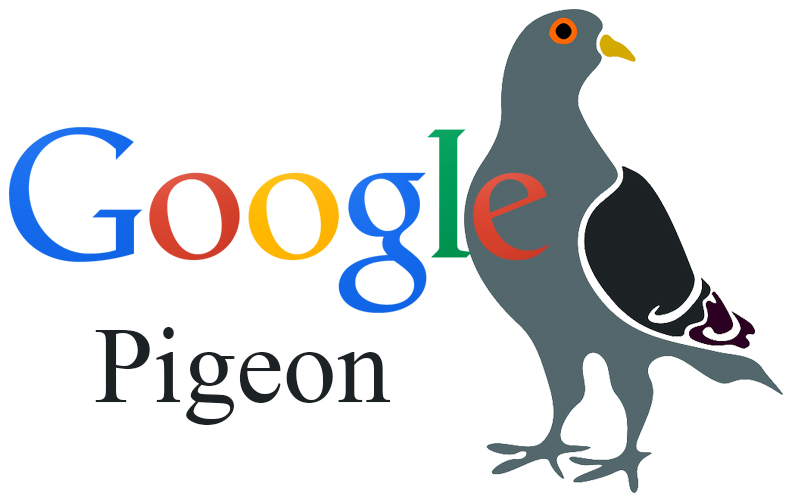 Why? Let's see.
Don't ask me why Google uses animal's name in their updates? I have no clue. LOL 😛
This algorithm was focused on Local Search Rankings. Google wanted to show better, accurate and relevant Local Search Results. They wanted to show less of traditional web results but more helpful results especially describing using a map etc.
This was implemented in 2014 if you are wondering.
This update greatly affected local business and their sales. Most of them saw a fall in their revenue.
Search Engine Land says – " Google said that this new algorithm ( Pigeon ) improves their distance and location ranking parameters."
I hope you know now why Local Seo is so important for an offline business.
You can read here for more information – What Is The Google Pigeon Update?
Possum Update
This update massively affected local SEO rankings. It happened in September 2016.

It was implemented to diversify the local results and also prevent spam from ranking as well. It affects results that show up on Google maps and the local results.
It was regarded as the biggest updates after Pigeon that we have talked about earlier.
Points to note –
1.Businesses that fall outside of the physical city limits saw a significant increase in rankings-
A Moz writer explains this with an example –
Direct Inspections was a business in Sarasota that I did a consultation for recently. They wanted to rank for keywords like "home inspector Sarasota." They fell outside of the physical borders of Sarasota and were technically in a census-designated place (CDP) called Gulf Gate Estates.
Their listing jumped from #31 to #10 position in the local rankings even though the place was not in their city limits.
2.The physical location of the searcher is very important-
So the rankings might differ with slight variations in the location of a user. It was introduced to give a user the best results available according to his location.
3.Results varied even with slight variations in the keyword
Before the Possum Update,
If you searched for plumbers in Mumbai, Mumbai plumbers would give almost the same results.
After the update, results varied significantly for the search terms.
4.Google is now filtering based on address and affiliation
A Moz writer says-
Since this update, we are seeing a lot of businesses filtered out due to the address of the business being the same as another listing in their same category (same type of business).
You can read more here – Everything you need to know about Google's 'Possum' algorithm update
Where can you start local SEO?
So where to start?
Google ??
Yes! Of Course, you don't want to leave out the biggest search engine in the world.
First, you need to register your business on Google My Business Page.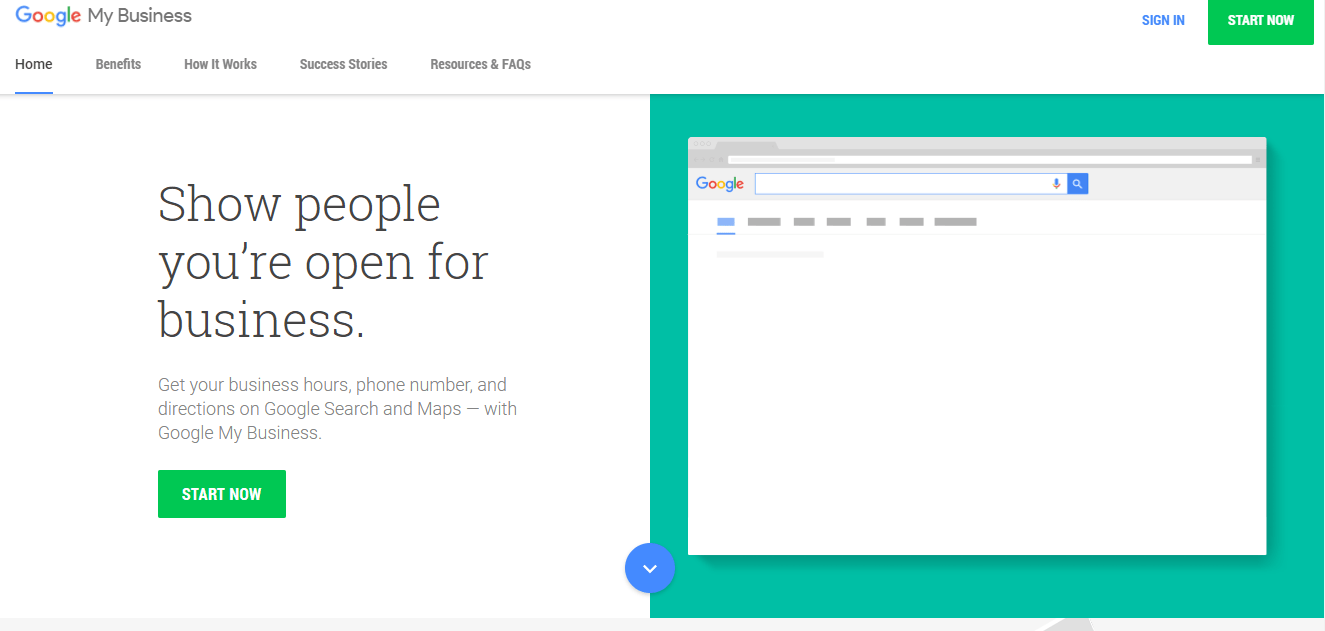 It's quite simple and easy to register there. I will drop a link to the full guide below to help you with the registration process.
You will love to read – The Small Business Guide to Google My Business
Few tips that will come handy while registration:
Make sure your description is long and also well formatted
Your business category is the key, make sure you choose the correct option.
More the photos you upload, the better.
Local Phone number is important
Make sure the profile image and the cover photos are high resolutions, it helps in conversions.
Only add the opening times if appropriate
Get reviews from customer.
NAP
Confused?? What the hell is NAP?
NAP stands for Name, Address, Phone Number
Here are the important steps to make sure everything goes as planned.

Make sure that your full NAP comes across your whole website.
You should also keep a notice that the details are same for each website that mentions you. The Even format should be same.
You can also use Schema Markup on your NAP so that the search engines will display the correct information.
You can refer this post for more details –
Local Reviews also greatly impact your rankings. Make sure invest time in obtaining them. You can ask your existing customers first. You can also give them something like a freebie to increase your reviews on the listing.
It will be a great help for your business later on. Many people create a dedicated page on their site to instruct people to leave a review on their listing. A great idea 🙂
Yelp Listing
You can also add your business to Yelp. The site is kinda cool and most importantly used by many people.
A nice opportunity to show your work.
Adding your business if kinda very simple!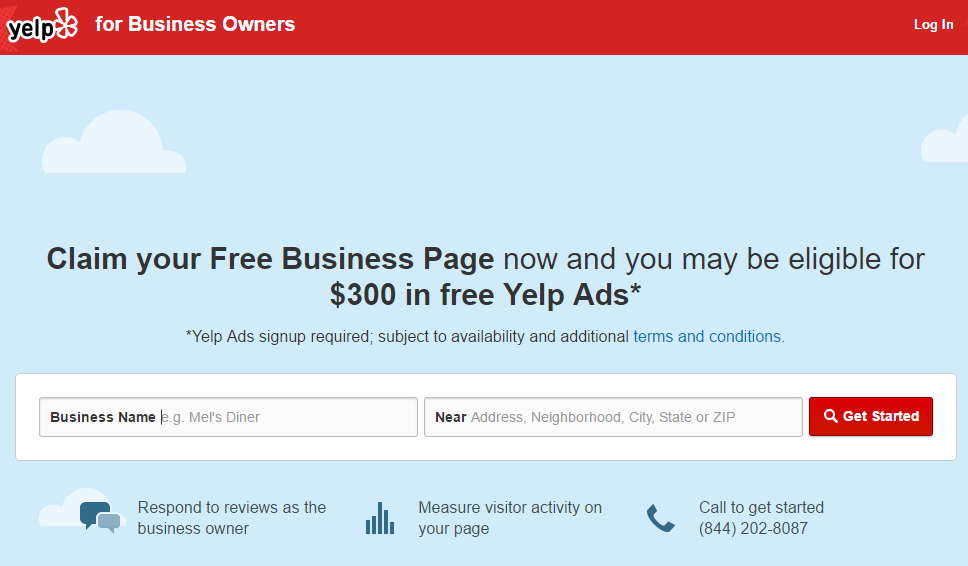 First search for your business on Yelp. If it is not present, you can always list your business on their database. Make sure to choose the relevant categories.
After this, they will verify your site before they can approve it. Also, make sure to look out for their verification mail.
After your business is approved, you can start adding information to it like pictures, hours, payments methods, descriptions and all the important stuff for your business.
Managing all your listing at the same time can be time-consuming.
Any solutions ??
You have the Yelp Power Listing. It helps to automatically update your business information across 50+ of the top local search sites.
It is not free though. But still worth the money. It will save a tonne of your time.
Who can use Local SEO?
Local SEO suits for almost all business who are providing services within a minimum range.
Look:
This is an opportunity for Google to the small and medium level business people( Large business tend to expand their reach by establishing their branch all over the place)
The Opportunity helps people to showcase their business to people who are staying in the near by places.
It is a win-win situation for both Google and the Local Business People.
People have started to use their mobile phones, and Google has a big part in that.
Remember android is owned by Google.
When the Android came into the market, it slowly started to attract people and grown in log ram ethical way.
The Reason is Android gave all the facility to a low rated mobile phone and Made it smarter.
The Google Map is one of the best app for the Android which lets the user search places from all over the world.
But:
People nowadays started to use the Map to search nearby shops, ATM, Malls, Theaters, Etc.
Google not only shows them in Map, but Google also shows the Map result in the google search.
Showing the map result for people is increasing day by day. Because people started to use the search engine very smartly.
This will increase in the upcoming days.
So, to reap the benefit of local SEO, One who has the shop has to add their business to local listings.
Google started to cover local business itself by sending their representatives to the metro cities.
That is where most of the people use the smartphone. But, if you have your business at any of the small towns, you have to list your business by yourself.
Show how to add the business in a local listing.
If you have shops, just add it to Google Listing and showcase what you are providing.( Describe what you are providing)
Even if you are providing software related services like web designing and hosting add them in local listing
If you are providing any service like plumbing, electrical work, cable connection, internet service, etc, Just add that business in Google listing.
If you have a branch of any brands( showrooms), add them to the list.
Local SEO vs. Global SEO
Global SEO is a tad different than Local SEO. Let's see how.
Let's say you need to buy socks, but you don't want to buy it from a local store. So if you type in "buy socks online" you will only see online stores and no local listing.
It all depends on the intent of the user. So if you search for " socks store near me" it will show local listings.
So most e-commerce a don't need local SEO for their sales, they need to rank in global listings.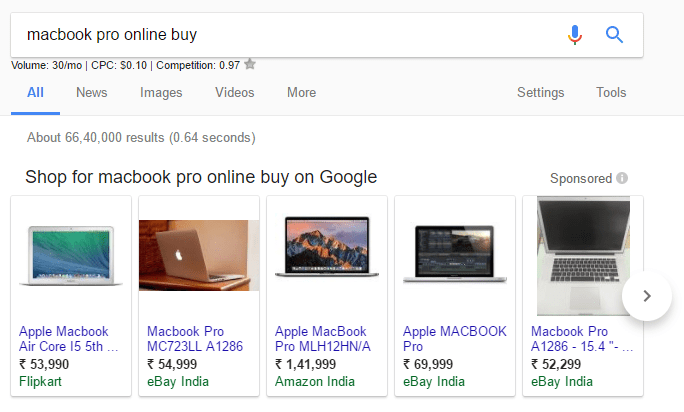 A great example of e-commerce stores is Amazon. They are one of the pioneers in the e-commerce industry. Most of their sales come through pages ranking in normal listings.
This is because you can find physical best buy stores around you.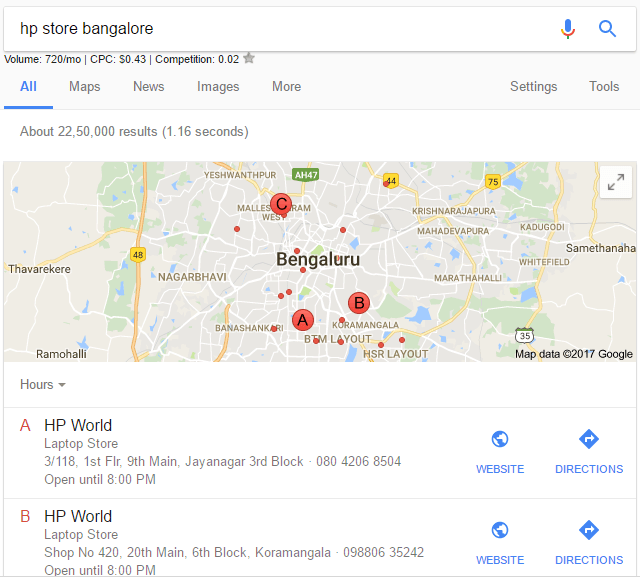 This makes it very difficult to rank in the global listings owing to the intense competition. Thousands of online stores start each month and thanks to sites like Shopify it has become quite simple to create an online store.
You can create one in few hours. It's that simple.
The point here to note is that you can rank in local listing easier than global listings. There are many searches that people are not aware of, most of them don't care.
You can take easy advantages of these opportunities to rank your listing. It's quite simple.
Sometimes you don't even need a physical store to make sales. For example if I rank for the keyword " Web development company in Bengaluru", I can easily make sales using my website. People can the call you for assistance.
People do not always visit you for business.
For example, if you are in the printing business. A person can get business cards printed for you without meeting you in person.
It will just take few mails to confirm an order. You can always deliver to his place.
So you can rank and bank, without even having a physical store by just ranking in a local listing. It's easier too.
The competition is less too.
Google tends to give local results first. For example, if I am searching for Nike sneakers, it will show me local results first. This is a win-win situation for us.
How PBN helps you in Local SEO?
Local SEO also evolves around the links.
You don't know how?
It is simple. If you get link from domains which are hosted in your area, it will help you to rank your site.
For example, if you need to rank your website or client website in specific countries, you have to get backlinks from that specific country.
It is not easy as expected. The link building part itself is very hard, so how can acquire links from that country sites.
If you tend to use PBN, it is very easy. You can host it on the specific countries so that, you can get link back to your site from that country.
But, Build your PBNs carefully. Otherwise, you will get caught and will be kicked out of Google search results.
Building PBN without foot print is not easy.
But:
GoPBN can help you host PBN blogs with almost zero footprints on server side.
So, you won't lose your domain and your site will look more natural.
Ranking factors in Local SEO
There are various factors that affect a site's ranking. Same is the case with local rankings. There are some factors that affect your business listing from either going up or down.
Let's discuss few of the important one's so you can focus on these more than the other ones –
One Page Signals – According to Moz, the onpage signals affect the most, 14 % to be exact.
So what are on page signals?
On-Page Signals is the signals Google get's from your site. This means the more optimized your page is for Google , the better it is.
This includes Keywords in titles. Your sites need to be optimised for the keywords you are looking to rank for in the local search.
For example, if I am looking to rank for plumbing services in Bangalore, I should make sure my pages are optimised for that particular keyword.
Domain Authority of the site also matters.
Review Signals–
The ultimate goal of Google is showing the best to its readers. So if a listing has more positive reviews, it will make sure that it shows it up first.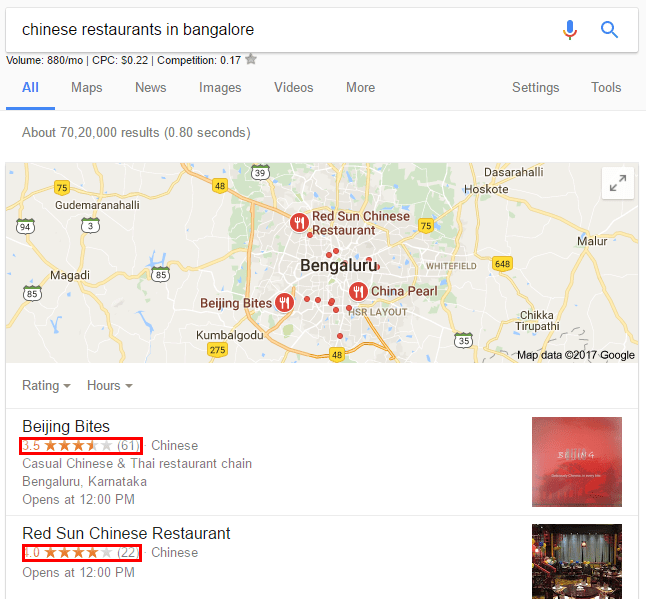 This means you have put in the extra effort to get as many reviews possible. Both the rating and the number also matters.
You can always provide an incentive to your customer to make sure he or she leaves a review on the Google Listing or any other listing for that matter. Many websites create special pages that direct their users to leave a review on their site.
If you play a lot of games on your phone, you must have noticed how they ask you to leave a review.
This is by far the most important ranking factor in local SEO.
Citation Signals –
This is the signals that Google gets from the listing of your business on different pages.
Pages like Yelp, Justdial (for Indian businesses). Make sure you get your business listed on all the major websites that accept these listings.
The consistency of the NAP is also very important. Take special care of these details while registering on any website. It should match your main site. Also the format also matters.
The major data providers are Infogroup, Localeze, Acxiom, and Factual.
Link Signals –
Links are far most the important factor in ranking websites, both in global SEO and local SEO.
With hundreds of businesses popping up each day, it is important that you focus on creating a authority in your niche.
Make sure you get local links as well.
For example –
If I own a restaurant in Mumbai, it will be more beneficial if I get a link from someone whose site is solely about Mumbai in general.
Hope you are getting what I am trying to portray here. You can always contact local bloggers to get your links.
Social Signals and Behavioural Signal –
Make sure you have a good social reach. More the engagement you have across platforms like Google Plus, Facebook and Twitter, the better.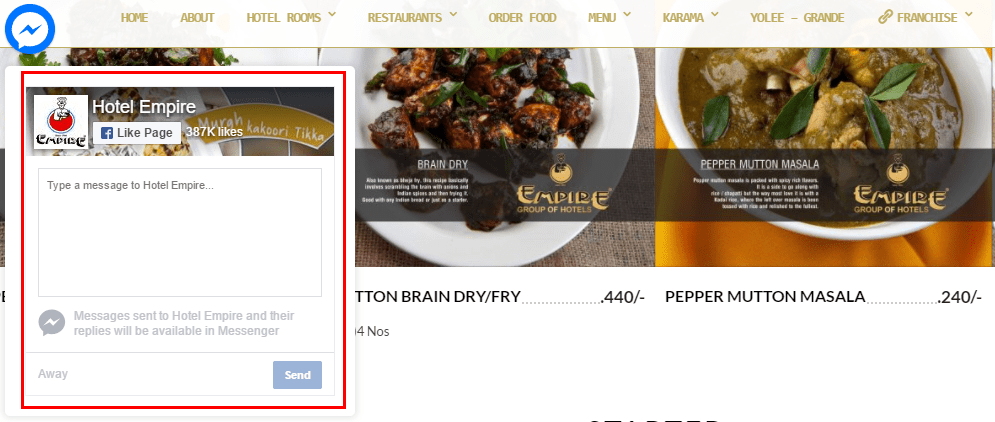 You can always promote your business through different social media campaigns.
Behavioural Signal includes the number of check-ins you get, the amount of time a person stays on your website after opening your listing.
Make sure you make your website great so much so that a user sticks onto your website for a sufficient amount of time.
Conclusion
You might be tempted to go to a local agency, but I wouldn't recommend it if you have a big buisness. You can do local seo yourself too , you just need to read few blogs like Moz.
Hope you were able to understand Local SEO and how to get started.
Thanks. Leave a comment below if you have any doubts.
All the best.