With SEO growing and getting tougher each day, the ranking is getting harder..
You might be asking yourself whether it's worth it to invest in a Private Blog Network
..and
Include them in you SEO campaigns..
Well, it turns out that it's WORTH it and you should invest and build your next private blog network.
And in this blog post, I will give you 13 REASONS to get going with your private blog network right away!
1) You are struggling with your rankings in SERPs
It's not you alone who has been fighting for the Number #1 in the Google SERP's
Your competitors are working equally hard..
..but what separates and make their campaigns unique?
You guessed it right!
Build a rock solid Private Blog Network

Here is a quick screenshot for one of my site…
For this test, I built a small PBN with approximately around 5 websites hosting on our GoPBN platform
on 5th of September, my 12th post was about my targeted niche & keyword which was approximately around 2100 words..
You will see that after I published and indexed the article, there was a small Google Dance on 6th to 9th of September 2016..
And starting September 11th, the SERPs started moving up..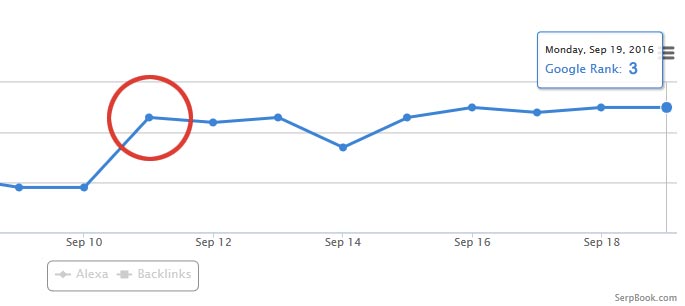 After some time, the ranking had settled down at Google Rank #3..
I have plans to work on building some links on my PBN to pass some more link juice to my money site.
2) You are in a competitive niche
We all love being competitive, and we all love setting up into competitive niches..
Why?
Because that's where the big players make millions of dollars!
Let's take a look at "Home Loan" niche which has around

51,000,000 number of pages indexed!
Pheww!! I can already feel the heat..
There are two options you have:
1) Shell out big bucks on Adwords and hope you could land in some big leads…
Or..
2) You can build a rock solid website around the Home Loan niche with a lot of quality information..
I would strictly avoid you to use thin website or pages.
If you think you outrank them with your normal SEO strategy, then you are wrong..
If you look at their backlinks, they have about 651 Backlinks coming from 71 Referring Domains as of now today..
Look:
high-quality get a better rank..
What you will need to do is build a mixture of Outreach Blog Posts and Private Blog Networks..
If you build around 80 extremely high-quality backlinks coming from high-quality domains, then you will see massive moments..
Please ensure to drip feed your campaign to make it look natural.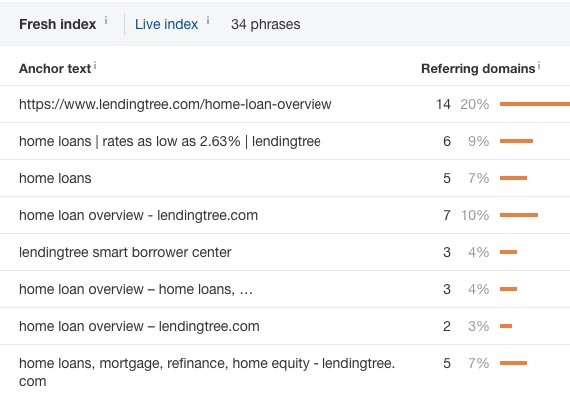 If you look at their Anchor text graph, you will notice that they have been building links on Home Loan..
I went found some of their PBN and links that they have purchased from another site..
3) You require more High-Quality Converting Traffic
If you need higher sales, more subscribers, or just want to reach a certain audience..
You need high-quality converting traffic that comes directly from a search engine.
Why are they so amazing?
Because those users are looking for information and chances of them converting is higher..
But the biggest challenge is how do we build and rank for those competitive keywords and drive the traffic?
Your answer is Private Blog Network..
4) Your competitors are outsmarting you and ranking for their desired keywords
There are usually few reasons why your competitors rank better:
They have more referring domains then you do
Age of their site is a lot higher than yours
They have better contents
They are building smart private blog network links
They are buying public blog network links for their SEO campaigns.
Sometimes if you feel building PBN is against your ethics then let me tell you, you will never rank.
I am no way promoting blackhat…
..but
technically, everything is blackhat.
Yes! If you are intentionally building even a single link, you are already doing BlackHatSEO.
Even if..
..you are making a Web 2.0 Property for your money site.
Here:
Blackhatworld is one of the most popular SEO forum in the world at the moment with hundreds of SEO sellers in the marketplace.
They have been selling public blog networks openly for several years.
Backhatworld SEO Link Building Market Place
If you go through the entire list of sellers, you notice a broad range of SEO packages are available for purchase where people are spending thousands of dollar every month.
Wha's next?
Start building your Private Blog Network and start investing your time and money forming a better and most advanced link building strategy.
While building, your links do look at what the latest Google Penguin 4.0 updates has to say.
5) Effectiveness & Assured results with PBN
I have been investing in various niches running several of my affiliates sites..
And from my experience, I would say, you need private blog network in the modern world of SEO with high quality contents.
I am planning to do a separate mega case study very soon once we launch GoPBN which is currently under beta
If you saw the screenshot, I posted earlier..
You would have noticed one thing; the movement started happening in just about a week..
But with Penguin now going real time, you can expect whether things would work out for you in real time.
6) Only invest if you are looking to rank your money site for a long time.
Look:
Building a PBN requires time and a serious dedication that involves..
Researching
Building
Developing
Nurturing
and Maintaining a Private Blog Network is very expensive..
How expensive?
A single blog network of around 10 blogs could cost you around $1000-1200/year depending upon the pbn hosting, quality of contents, images, videos you have invested into.
The aim is to make your PBN look as natural as possible!
You heard the above sentence right; most people have a misconception that a PBN can be easily indexed.
The reason why Google deindexes them is on the back of lack of quality contents and poorly build website with cheap hosting providers.
Instead of getting a network build cheaply..
Invest time, money and patience because PBN gives you results in the long run, would keep your network sustain for a very long run.
I do have plans to run another case study very soon where I will be spending around a month building about 10 blog networks in a particular niche and link it back to my amazon review site.
7) Outreaching SEO Is a slow process
Before we are talking about the process, let me explain to you what Outreaching SEO means.
Outreaching as the world says is a technique where you are finding bloggers or journalist in your related niche and pitching them about your product, website to get some exposure and a backlink.
Here is how you can do Outreach SEO in a better way
I agree, when you say Outreaching SEO works!
But:
Do you know how long does an Outreaching SEO take? It involves a lot of research, emails, and time where you might not even get a reply from the blog owner.
In return your would get traffic and a link from good DA and PA, but only if they like your idea and allow you to post your articles or they post your article on their blog.
While your PBN will give you complete control over how you want to structure out without having to wait..
But:
This doesn't mean that you cannot mix your Outreach SEO with your Blog Networks.
Have a nice balance of both for maximum results.
8) PBN Helps you build a better SEO Campaign Strategy
So far..
We have to discuss out several points how you can make plenty of strategies using Blog Network..
Best part, you can build a blog network specific to your niche..
..and if you are looking to target another niche, then you can create a new blog network for that niche.
Here:
One of my sites was targeting for a low keyword competition, and I built a mini blog network with five articles for it with another blog network pointing at them in Tier 2 along with Web 2.0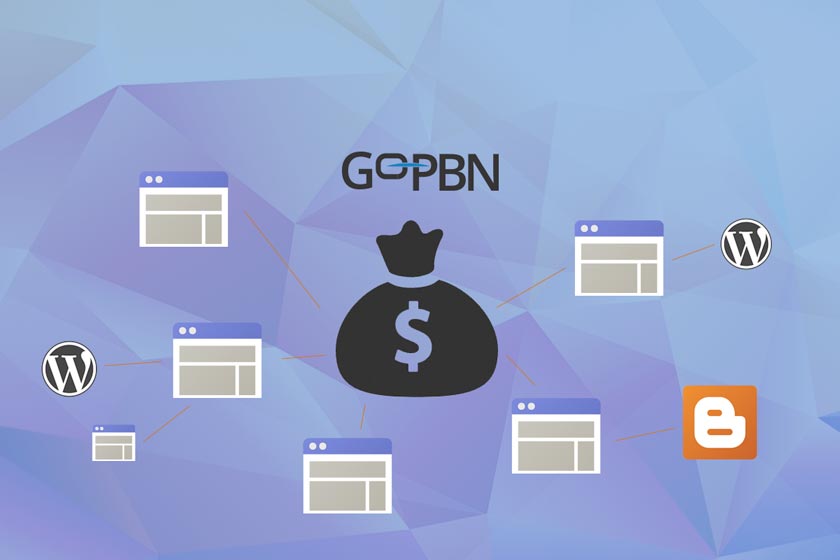 The above design gave me a great link juice.
9) You can make a Public Blog Network
I bet you have been hearing about Private Blog Networks the whole time..
So what's the fuzz about Public Blog Networks?
When you turn your Private Blog Networks into public to monetize, you call it Public Blog Networks
Why would turn your PBN into public?
That's a good question..
..and the answers would make you jump into the PBN monetization world right away.
Here is one of the most popular SEO Sales Thread that exists on the planet:

http://www.blackhatworld.com/seo/galaxy-blog-network-v4-up-to-19-years-old-domainsup-to-da-39-pa-38-unique-content-45-off.527332/
Before a talk further, I just want to clarify that I am in no way affiliated with him or promoting his services..
If you look at the above thread…
you will notice a mammoth 234 Pages as of now, all wanting to get links on his public blog network..
His most basic package is $96..
That's approximately around 4600+ comments in the thread including his replies..
Out of those, if even 1000 of them have bought or re-bought multiple times, the number goes above $100,000
But based on the retention level in the SEO world, I can assure you; he might have crossed $500,000 mark so far…
The figure above is just an estimation because I have fair understanding of what the needs and requirements are in the SEO industry as I come from a background of SEO combined with hosting..
Now:
If you just take a look at the sales thread on blackhatworld best SEO service below: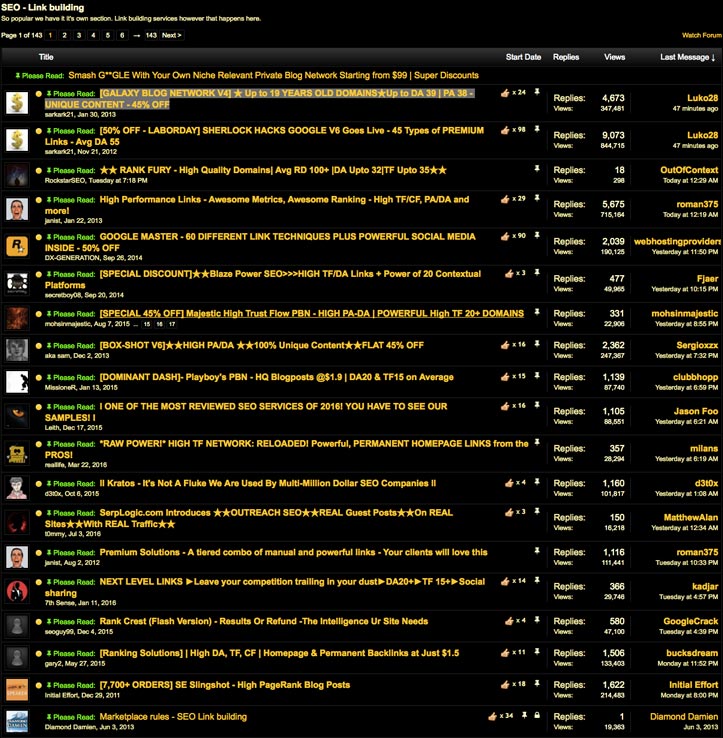 I will go out of space if I post pictures because there are over 143 pages with each page comprising over 20+ services.
Out of which you will notice the first few pages are full of Public Blog Network SEO sellers!
Go out and make money if you can build your next generation best public blog network & public blog sites..
10) You can make crazy Money!
I have already stated above one crazy way how can you public your public blog network to make lots of cash for yourself..
But:
Let's talk about some more practical ways..
There are many private blog network owners renting links to your sites for a very high price..
How is it different that Public Network Blogs?
Answer is..
It is!
These typical Private Blog Network SEO owners charge you an arm and leg and keep the entire service very selective to keep the quality of the service very high..
One such network I have recently discovered is http://rank.network who have taken their network very seriously..
they keep the buyers selective and open their network randomly for a limited period..
The most important factor that people tend to forget is..keeping the blog networks as real as possible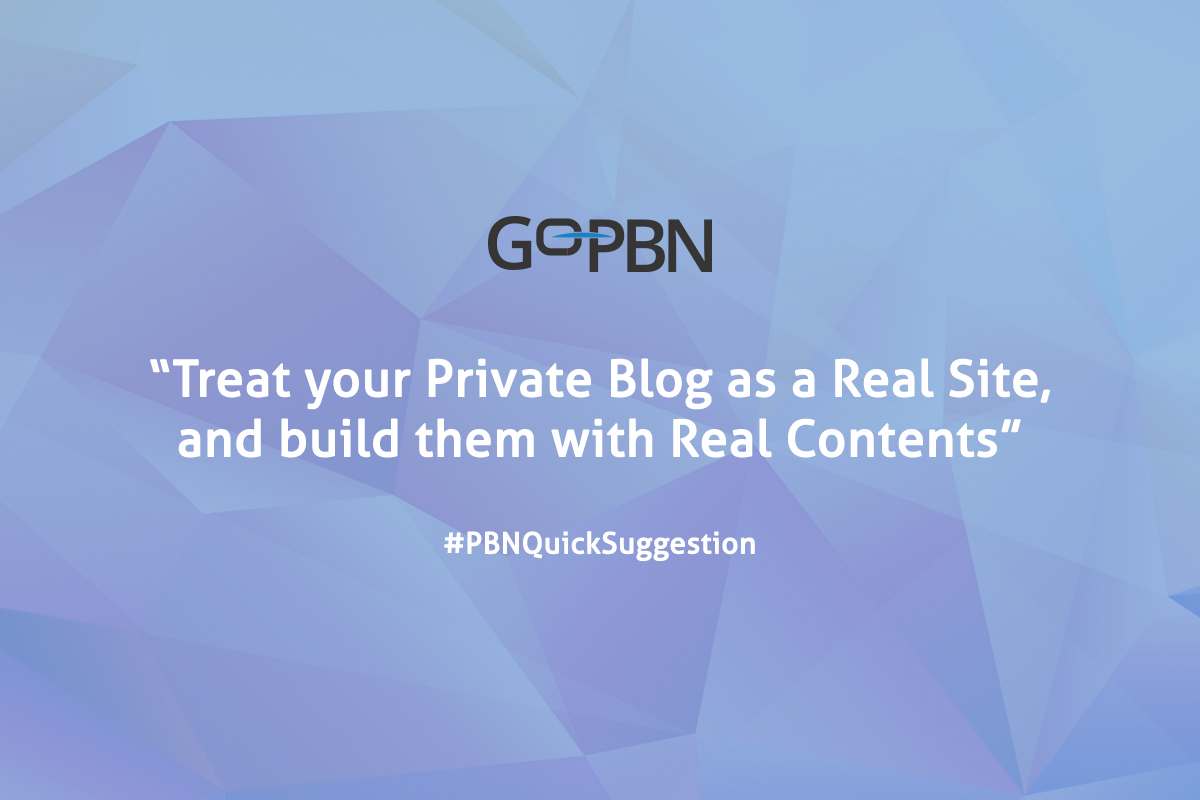 So..
Keep your blog network as real as possible to gain maximum benefit from it..
11) Get Natural traffic on your Private Blog Network
You might have noticed, that I left the last couple of lines in the above few points and made it look like a continuation..
I did it break down all the points and make it easier to understand..
You might be wondering I might be drunk when I said, "how do we get natural traffic on a PBN?"
No, I ain't!
Here is a quick tip:
Get blog posts of around 1000-1300 words for each of your blog posts on your PBN..
Now:
You don't need to get the most high-quality articles..
Spend your time on keyword search..SEMrush would come in handy..
Get a low competition and low traffic keywords..
Once you have picked up around 10 keywords including LSI keywords, you can now insert those keywords..
But:
Don't make it look like you are forcibly adding those keywords, make the sentences look as natural as possible..
Now:
You are now only building a solid rock PBN for yourself; you could also be driving a lot of traffic to your PBN which would look very natural Google..
You can even send those traffic as a referrer to your money site because those traffic is niche targeted traffic since..
..as your PBN is built around the same niche as your money site..
12) Because SEO strategy keeps changing, but PBN strategy will always remain the same
Time after time it has always been proven..
That links have a direct correlation with the ranking factors.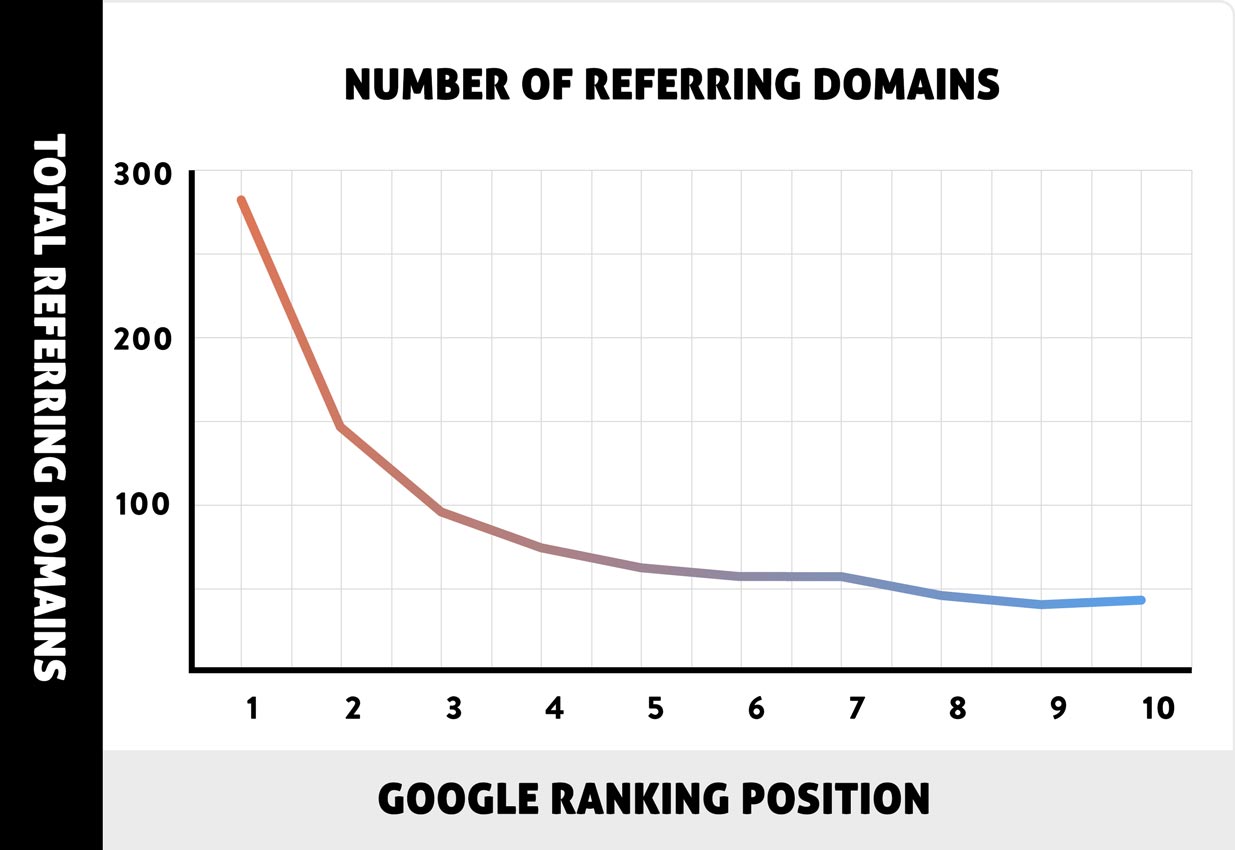 If you are building real PBNs today or tomorrow..
You will continue ranking for your desired keyword because Google still relies on no. of referring domains and total number of high-quality links as one of the strongest factors in SEO..
But:
That doesn't allow you to build a crappy PBN on a real good domain stats as you would eventually get your PBN penalized..
Even if you change your strategy in the future, your PBNs and links will come very handy..
..and you will continue ranking for your desired keyword in your niche..
13) Get the needed visibility
I will keep this point very short as I have tried and explained all the points in depth..
The moment you start ranking for your desired keyword and get the exposure for your network..
..you will start getting the noticed by hundreds or even thousands of users which would lead to email list building and thousands of social sharing..
Benefits?
Social Sharing will build a great trust, drive in traffic where as..
Your email list can help you drive more traffic and you can promote your contents easily..
So?
That means you will get the visibility for your product which could lead to profitability..
Conclusion
Building your Private Blog Network has multiple benefits..
It could lead to lots of gains while very less to loss.. And..
If done things correctly then you would be rewarded with thousands of traffic for your desired keyword and..
The possibility of SELLING your product..
If you like my article and if it has made even a little difference..
then share my work on Facebook, twitter, linked, Pinterest or any other social media site you like..
Are you still afraid to build PBN? What's stopping you?
Also, leave a comment below and let know if you have any other reason to build your PBN…