The title might sound scary, but my recent finding that I am publishing in this blog post might scare you more. (Though that's not my intention, just my views).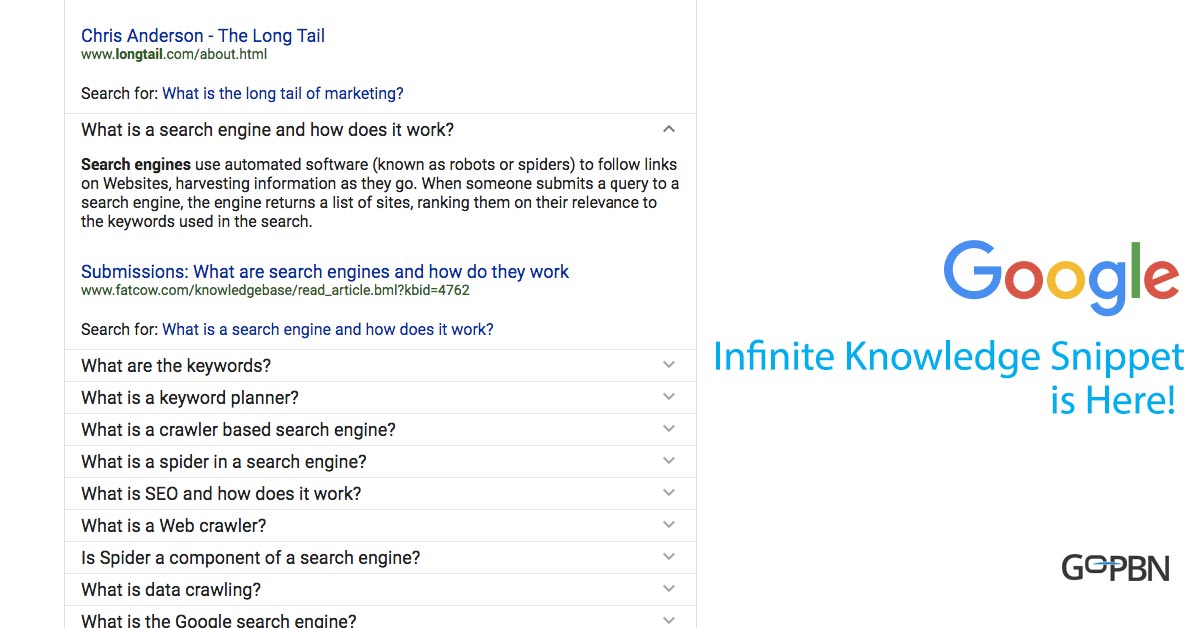 It all began several minutes ago (From the time I published this article).
I wrote an article on Keyword Research a while back and wanted to check my rankings for my related keywords quickly.
..and I found this:
I was stunned!
Google has been developing it's Machine AI since a long time: Rankbrain to understand the contents better.
Google's Infinite Knowledge Snippet is a prime example of it.
A lot of people started discussing the knowledge snippet on various blogs
The Infinite Google Knowledge Snippet will kill the traffic on Page 2 and sites ranking below the Top #5 positions completely.
SEO has been getting challenging and this looks like a major change in 2017 by Google that no one noticed yet.
Google haven't officially announced anything yet, but the future of SEO is certainly going to change as we saw in 2016.
Let me know your thoughts on the Google's Infinite Knowledge Snippet in the comments below..
Also, do share this article as much as you can.