Introduction
If you are doing SEO, then you might have read a lot of articles that talk about what to do and what not to do.
Even if you have read that, you might be missing some of the most important points which are crucial and should be followed.
Here in this article, I am going to show you some of the practices which are ruining your SEO.
It includes the reason for
Low CTR Rate
High Bounce Rate
Unable to rank for the targeted term
Low-Quality Link Building
Here, in this article, I will also show you how to avoid such things in SEO.
Go Ahead and read the entire article. Each of the points is related to one another.
Optimizing for Google, not for Conversion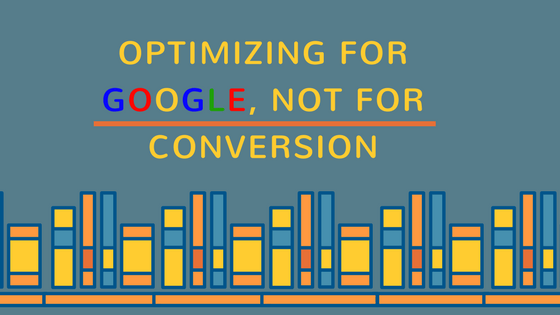 When people start SEO, the forget to check each of the web pages loading speed.
If you are targeting a keyword by creating a page, then your loading speed will be equal or less than the pages which are ranking on the first page.
The site speed optimization comes from the user experience measurement.
The important thing is optimizing the important pages.
If a specific page is ranking and you only focusing on reducing the loading speed for that page, then you are definitely making mistakes.
We all are running the website online to make money. The webmasters are following different conversion funnels to get leads and sales.
For instance, you have landing page called A and you have another page called B(conversion page) and you have optimized the page A well and ranking on Google.
If your page B takes a long time to load, then you will miss the people in the sales funnel and that will lead to the reduction in conversion.
One ignorance will make you miss the actual conversion that you can get from your traffic.
You will be missing the chances simply because you are skipping the page as it has no need to rank on google and only gets traffic from the Page A.
"Ali Express has reduced their website load speed by 36% and got 10.5% increase in orders and 27% increment in the conversion."
So, optimize the site's loading speed not only for Google but also for conversion.
Avoiding Internal Linking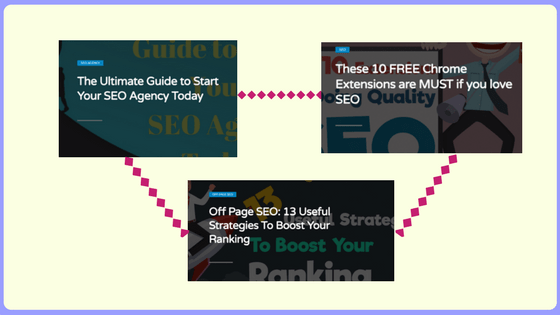 if you are into content marketing or blogging, you might have realized the importance of internal linking.
Whether it can be internal linking or external linking, it should always be relevant.
You cannot link to an irrelevant content as because you have read that internal linking is good for SEO.
The main thing is that you have to only link to content if it is necessary.
If I am talking about on page SEO in my article, I may link to any of the pages which talk about on page SEO for further reference.
But, I cannot link to a page which only talks about link building.
You have to give reference to people only if they need to get more information about what you are talking because you can't cover the entire thing.
If you try to include everything in your content, then the article will become lengthy and you can't deliver the extract thing which the audience requires.
This is where internal or external links come in place. You can give the link to that specific page, so that reader can get more information by visiting that page.
When you link to a page on your website more frequently, it tells Google that the page is important.
Concentrating on one form of Link Building
People are always crazy about one form of link building. They forget to diversify the link profile.
The main focus for money blogger is to build links easily in a powerful manner.
They mainly go to comment link building. For many niches, new bloggers are using command link building as it is easy and can be created instantly.
This is where they make mistakes. If you are newbie blogger and working on a money making blog, then listen here.
You can't entirely rely on one form of link building. It will hurt your blog.
If you are just starting out a blog, you have to concentrate creating at least 5 types of link building.
Let me list out few of them.
Sky Scrapper Technique
Since your blog is new and you are writing an awesome content, then refer this article and do accordingly before your next blog post coming out.
This article is written by Brian Dean. He has applied this technique to his blog much time and succeeded in that.
Even we have done this same to some of our clients and the result amazing.
If you don't have time to read the entire guide, let me brief the context of the article.
Look for any of your competitor's top ranking article.
Find a way to improve the article(Adding additional points, making it more in-depth, adding more valuable contents)
Reach out to people who have linked to your competitor's top ranking article and show your enhanced work. Ask them to take a look at it. Also tell them that if they like the work, they can link to the work.
Broken Link Building
Here:
You have to do two types of approaches. One is finding broken links in resource page and reaching out to people to ask for the link.
Another method is finding blogs which contain many links and look for broken links in them.
If you can find links, then reach out to the webmaster and inform them about the broken link in their site.
When you send mail, you can also suggest them alternative links. The alternative link should be yours.
Refer this article for more details about broken link building.
Guest Blogging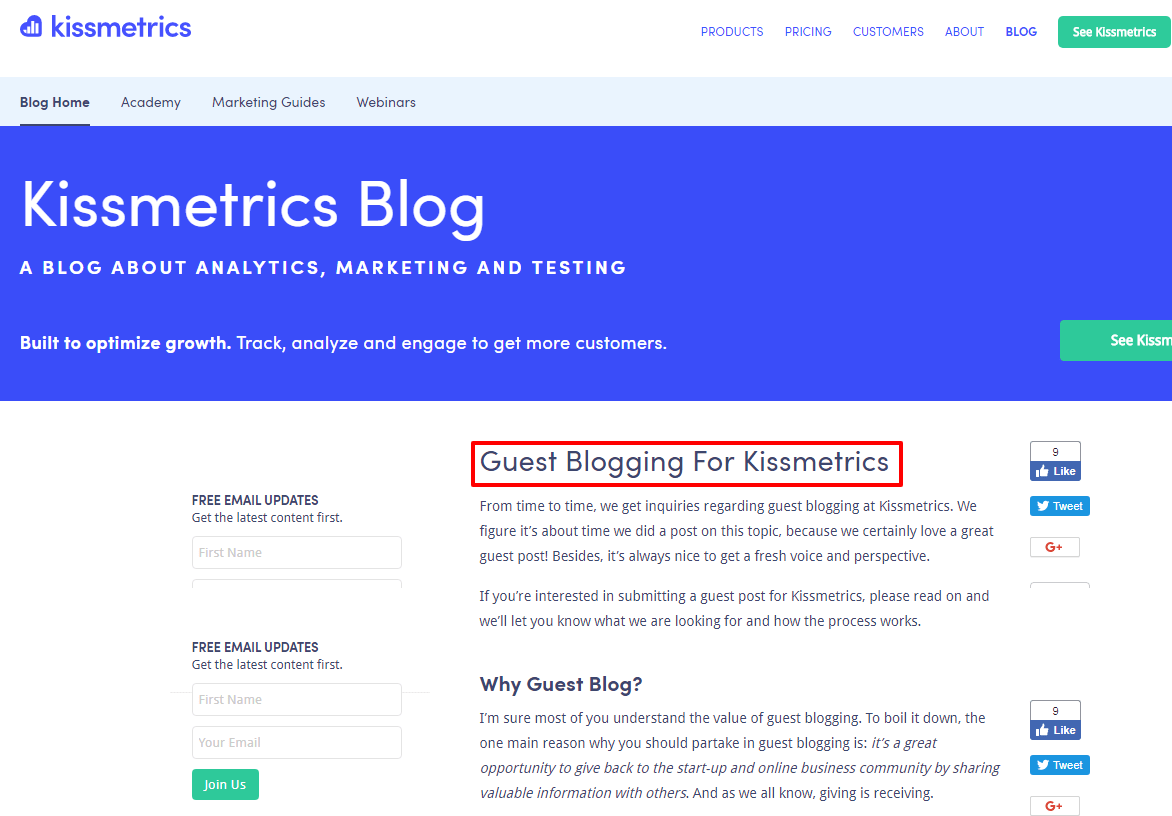 Guest blogging will get you contextual backlinks same as broken link building.
Here:
I have to tell you two things about guest blogging.
You can do many guest blogs in the same time frame where you will be working on link building.
The work for creating quality contents also high when compared to the broken link building.
In guest blogging, you have to find the relevant resource for finding broken links.
Also, you have to create a valuable content to post on the site.
Your primary focus on guest blogging should be bringing visitors to your site.
If you are trying to guest blogging for the sake of getting links with some crappy content from crappy sites, then forget this link building method.
It will not work in that case and you will only be wasting your time.
If you want to do guest blog in a right way, go for some goods sites which are only accepting the quality guest post.
Before choosing any site for guest blogging, check the content on the site.
If the contents are good and in-depth, then go for guest blogging even if the site is brand new.
But:
Don't ever do guest blogging on sites where they bought backlinks to increase their DA and PA.
You can find that by checking the domain through Ahrefs.
If the site has too many links and ranking for less than 1000 keywords in Google, then don't ever think of posting your content on the site.
Since they are spamming the site to increase the DA for selling guest blogs, your site reputation will also go down in Google eyes.
Refer this article to know more about guest blogging.
The above three methods work for all kind of sites.
But:
If you have a business-oriented site, you have to do the press release and branding. It works to increase the visibility of your presence.
They are the best way to build powerful backlinks to the business website.
Most of the service selling website has the good design for conversion but you cannot write a 5000-word article on that page to rank on Google for your business keyword.
This is where the challenge comes in. You have to build all kind of backlinks to the site.
Building link means, you should not spam the site. You have built-in link slow and steady manner.
This is where you will be confused. If you want to know what kind of links you can build for your site to rank on, just check your competitors who rank for your targeted keyword.
Check their site architecture, On-Page SEO and internal links and outbound links.
Also, check their backlink profile on Ahrefs and BackLinks and anchor text diversification.
Then, you will get an idea of what kind of backlinks you can build for your site.
If you are competing for high demanded and high search volume keyword, then there is big chance that your competitor site might have a lot of spammy links also.
Since they have the very good brand presence across online, they will be ranking for the keyword even when they have spammy backlinks.
You have to check their backlink list and only choose sites which have quality.
Check for the possibility of gaining the link from the site. Based on the type of site, you approach and time for getting link will vary.
You cannot get backlinks from all those domains which are linking to your competitor.
Blindly Looking at the website metrics
I have already talked about few things about the metrics.
Previously Google has released its Page Ranking access to everyone.
So, people can look at the quality of those sites by looking at the measurement from zero to ten.
But:
People started taking advantage and tried selling backlinks using the fame of Page Rank of the site.
Google stopped giving access to its Page Rank in early 2015. So, people started relying on the second most trusted metrics of Moz.
Those metrics are DA and PA. DA stands for Domain Authority and PA stands for Page Authority.
These are third-party metrics which can be manipulated easily. Most of the people who want to earn money through guest blogging manipulate these metrics to fool people to earn money.
They will buy a new domain and host. They will use most of the free theme with WordPress to host the site.
Initially, they post few contents and then buy backlinks from any of the service selling sites such as SEO clerk or Fiver.
There are a lot of link seller out there who sells spammy backlinks to manipulate the Metrics.
After Google stopped giving page rank metrics, people are started going behind Moz metrics.
Once they bought links, those links will be crawled by Moz bot within 3 to 6 months and then added to their link index.
Soon, the DA and PA of the site will increase.
And People will start selling guest blogs by showcasing their site has high DA and PA scores.
This is the trap people will fall in and pay money to bury their site in SERP.
How to Find Such Traps?

You can use Ahrefs to find the spammy sites. Many sites have millions of link but don't have at least 1000 visitors a month.
But:
Few site has thousands of backlinks also have 10000+ visitor a month.
They will have Good DA and PA also. To identify and segregate those sites, you have to check the site in Ahrefs site explorer.
Ahrefs will show you, for how many keywords a site has been ranking.
If the site has too many backlinks and does not rank for many keywords, just skip it.
Refer this article to know how to find great guest blogging opportunities.
The article contains 10000 search queries and looks for guest blogging queries in that.
Going too natural.
The acceptable truth in SEO is if you try to be too natural in link building, you will be running out of time and also you will not be able to attain your expected result at all time.
If you want to be natural, then it will only work if you have time and budget.
If you building few tire one links and expecting the site to rank fast, it won't happen.
In order to Build link faster, you have to go for paid guest blogging.
The free approach with great content will work.
But:
It takes time to get the response and post an article.
The solution is going for paid guest blogging.
A lot of quality sites out there that allow anyone to do the guest post for money.
This will be much faster.
However, you should not overdo that.
Here is the list of 1400+ websites that accepts guest blogs.
You can initially build many quality links to your site if you approach these sites with quality contents.
Doing PBNs in a wrong way
Many SEO people and SEOers have been building PBNs to rank their site.
The main thing is leaving footprints while building PBNs.
They buy the powerful expired domain to post some basic contents and link to the money site.
People do two main mistakes. Not building new links to the PBN site and not updating the content frequently.
They update money site with content but not the PBNs. This triggers google and ends up in deindexing the site.
There are a lot of footprints skipped while creating PBNs.
Either people unaware of those footprints or people don't bother about them.
Here is our article about PBN footprints.
Check and follow everything to get the good result.
Using same resources for link building
There is one thing in SEO which people don't bother.
Inbound Link vs Outbound Link Ratio.
The power of backlink is not the same for all the time.
It changes time by time. If the site is not getting any new inbound links and the outbound link is increasing, then the power of the link will reduce.
But:
Many big sites are gaining new links every day. So, if you are getting links from Quality sites, then don't worry about it.
However, You should worry about getting backlinks from sites which are not updated frequently.
You can check that ratio using Ahrefs. First, check the website backlink profile. Then check the outbound link using Ahrefs.
If the site has 50% and below outbound links when compared to its inbound links, then you can just use the site for link building.
If the site has more outbound link than inbound links, then you can skip the site and look for another site.
As an SEO agency, people will be collecting a lot of sites for link building.
Since they are working on many similar projects, it will be harder for them to keep finding new resources.
So, they will be using the existing resources. They have to avoid these things to take their link building strategies to the new level.
Forgetting the importance of relevancy
While building the backlinks, many SEO people forget about relevancy.
They try to build valueless backlinks from many spam domain. If you can get backlinks from a site easily, then the link will carry less value to your site.
You have to build the link to your site from relevant sites. If you are health site, you should not build the link from sites talking about servers.
If someone is linking your site, the site should be talking about the same topic that you talk.
Google is aggressively working on bringing the best result to their user.
The best result will be accomplished by giving more relevant search result.
If you have a site which is getting backlinks from irrelevant sites, then you should be ready for Google to bury your site in the search results.
Ignoring Copy Writing
Most people are fond of links. All they concentrate is backlinks, backlinks, …. and backlinks.
They might have optimized their site content for SEO.
But:
Optimizing the site content for readers is more important than anything.
With that content, you should give the information wanted by the readers.
The given information should have an order and it should be clear and authentic to people.
The flow of the content should be well prepared and it should motivate people to read until the end.
The link is one of the unavoidable ranking factors but you cannot use that bring up your site.
If people don't like the content, they will skip and go away.
It will lead to high bounce rate and less dwell time. This will lead to drop in the site position for the keywords searched by people on google and landed on your site.
Copywriting can't be explained in 200 words. So, here is the long and awesome article about copy writing.
Conclusion
You might have considered all these things a less important one.
But:
When ten of these mistakes combine together, it will have a huge impact on your site.
So, try to fix these things first for your existing site.
If you have some suggestions or you want to ask any question, please leave it in the comment section.